Presentation
Interior surface :
44.77 m²
Exterior surface :
10.93 m²
Year of construction :
2017
Type of heating:
Gaz, convecteur, individuel
Property taxes :
760 € (estimation)
Co-property charges
895 € (estimation)
View:
of mountains + vis à vis
Distance from the village centre :
150 m
Parking
une place éxtérieure
---
With pedestrian access to the centre of Châtel, this apartment has a lovely south-west-facing terrace.
The living area is bright and welcoming, with a large island, sitting area and fully-equipped kitchen. The bedroom is spacious and leads to the bathroom (shower). The apartment also has a separate WC and an office area that could be converted into a mountain corner.
This property has a private outdoor parking space, a large individual cellar, a ski locker and a communal bike room.
With its privileged central location and peaceful surroundings, this property is ideal for those wishing to invest in the mountains while still being at the heart of village life.
Quietly located on the Route des Freinets, "Les Loges Blanches" is just 5 minutes' walk from the heart of the village of Châtel, with its shops, restaurants and entertainment.
The free shuttle bus stop, just 100 metres from the entrance to the residence, provides easy access to the various ski lifts, ski areas and other activities. The Super-Châtel ski lifts in the village centre can be reached on foot from the flat (or by shuttle bus).
LOI ALUR information: subject to co-ownership. Number of lots :
Fees included in the sale price 5% incl. VAT of the sale price, fees payable by the vendor.
Flat located in a co-ownership under law no. 65-557 of 10 July 1965.
There are no current proceedings under articles 29-1 A and 29-1 of law no. 65-557 of 10 July 1965 and article L.615-6 of the CCH.
---
Energy diagnostics
Energy performance diagnosis
Greenhouse gas emission index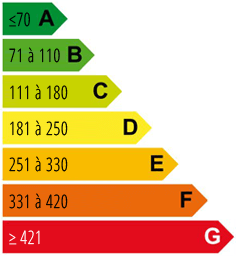 127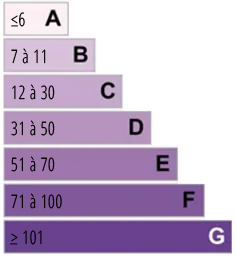 29
Location