Presentation
Interior surface :
66.24 m²
Year of construction :
2020
Type of heating:
Gaz, individual, radiators
Property taxes :
990€/year (estimation)
Co-property charges
1320€/year (estimation)
Number of lots in the residence :
35
Distance from the village centre :
800m
Garage :
Place in underground garage
---
Magnificent recent T3 flat with views of the mountains and the Abondance valley.
With a total surface area of 66.24m² (Carrez law), this flat consists of a bright living room with an open plan fitted kitchen, a dining room and a comfortable living room opening onto a large corner terrace offering a panoramic view of the surrounding mountains and the valley.
The two spacious bedrooms each have direct access to the terrace, offering an incredible view from the moment you wake up.
The flat also benefits from a mountain corner at the entrance, ideal for entertaining guests.
The garage and cellar offer additional storage space, and the ski locker will make it easier to return from the slopes.
Ideally located in a quiet, residential area, this flat is perfect for mountain and nature lovers looking for a comfortable and functional place to live or holiday.
Information LOI ALUR: subject to the system of co-ownership. Number of lots : 38
Apartment located in a co-ownership law n°65-557 of July 10, 1965.
No ongoing proceedings conducted on the basis of articles 29-1 A and 29-1 of law n°65-557 of 10 July 1965 and article L.615-6 of the CCH.
Fees included in the sale price 5% VAT included, fees to be paid by the seller.
Energy consumption: between 700 and 990€/year
---
Energy diagnostics
Energy performance diagnosis
Greenhouse gas emission index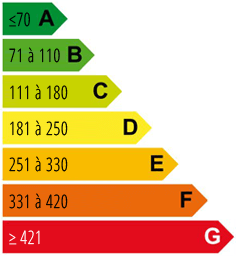 92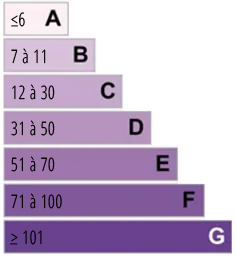 21
Mars 2023
Location