Who are we?
Based in Châtel, a family resort in the heart of the Portes du Soleil (the largest ski area in Europe), we advise, select, appraise and carry out real estate projects of international scope, with perfect knowledge of the local market.
Anchored in the Alpine region but easily accessible thanks to its proximity to Geneva. In permanent contact with an Anglo-Saxon clientele, Bo Immobilier has recognised expertise, with a young and dynamic team guided on a daily basis by two real estate enthusiasts.
Since 2003, our complementary skills have made Bo Immobilier an expert agency in both sales and rentals. Whether you are a buyer, seller or investor, local or traveller, our team will provide you with sound advice that will add value to your real estate project. The carefully selected plots of land, chalets and apartments that we offer you are distinguished as much by their authenticity as by their meticulous presentation and comfort.
Jean Jacques Borasci
Founder and Director
Languages: French, English
He has a state diploma in skiing, swimming and white-water sports and founded several organisations in the field of  tourism and sport during his younger years. An unconditional entrepreneur, Jean-Jacques created his first real estate agency in 2003 in La Chapelle d'Abondance. Soon the walls needed to be expanded, and Châtel, close to the Portes du
Soleil domain, was the birthplace of BO immobilier.
Over the last few years, his passion for design has led him to become a developer. Associated with Camille Letuve and Roman Carel, founders of Athena Advisers, the three of them wish to create your universe with their know-how, sharing clearly defined values and a vision of quality.
Claire Borasci
Founder and Director
Languages: French
20 years ago, Claire thought of and founded BO Immobilier alongside Jean-Jacques. She uses her experience and expertise to ensure that her team is trained to the highest level and offers the best possible customer service.
On the ground all year round, she ensures that clients get the best possible experience, both in their relationship with the team and in the quality of their stay.
Versatile and energetic, she carries BO Immobilier and is a tremendous support to her staff.
Stéphanie Berthoud
Rentals Manager
Languages: French, English 
Born in Châtel or nearly, Stéphanie joined BO Immobilier 12 years ago, and gradually became one of the pillars of the agency by becoming head of the rental department. She is in contact with the owners and ensures the maintenance of good customer relations.
Her experience, her "joie de vivre", her ability to adapt, and her understanding of new technologies, are all qualities that make her a key element of the agency.
Cindie Marchand
Rentals Coordinator
Languages : French, English and German
A keen traveller, Cindie uses her experience and openness to the world to best determine the needs of our clients.
She is responsible for ensuring that all clients who choose BO Immobilier receive professional and relevant advice on the most comfortable, suitable and cost-effective accommodation for their mountain holiday.
Energetic and smiley, she welcomes you and advises you on your stay in Châtel. What more could you ask for than to receive advice from a Chatelaine?
Emma Arquer
Rentals and Sales Junior Assistant
Currently a student in commerce and sales, Emma joined the team in September 2021.
Jovial and dynamic, she enjoys communicating and accompanying holidaymakers. Present in the field, she puts her energy to the benefit of the customers to answer their requests.
After her studies, she would like to pursue a career in real estate and marketing and learn more about this sector to improve her customer service skills.
Agathe Borasci
Sales Manager
Languages: French, English, German
Born in the Alps, Agathe grew up surrounded by a family of entrepreneurs. Immersed in real estate since the age of 4, when her parents founded Bo Immobilier, she chose 16 years later to make a career in the field. She joined the agency in 2020 after a degree in business and events between Lyon and Paris, via Germany. Eager to learn, rigorous and persevering, she brings dynamism and novelty to the team.
She is dedicated to making the real estate dreams of future buyers come true. Concerned about the well-being of her clients and colleagues, she puts her good humour and energy to the benefit of the agency as a whole. At the same time, she is doing a master's degree in real estate development in Lyon, and is working with Jean-Jacques in real estate development.
Ilze Bokisa 
Head of Housekeeping
Languages: Latvian, Russian, English, French
Ambitious and determined, Ilze decided to leave her native country to live in France with her family. Hardworking and detail-oriented, she is a pillar in the management of the properties we rent to holidaymakers.
Dynamic, she is always on the ground and is responsible for checking that the cleaning teams a do a good job in preparing the accommodation. She is a sociable person who knows the accommodation better than anyone else and welcomes guests to the property to ensure they feel at home.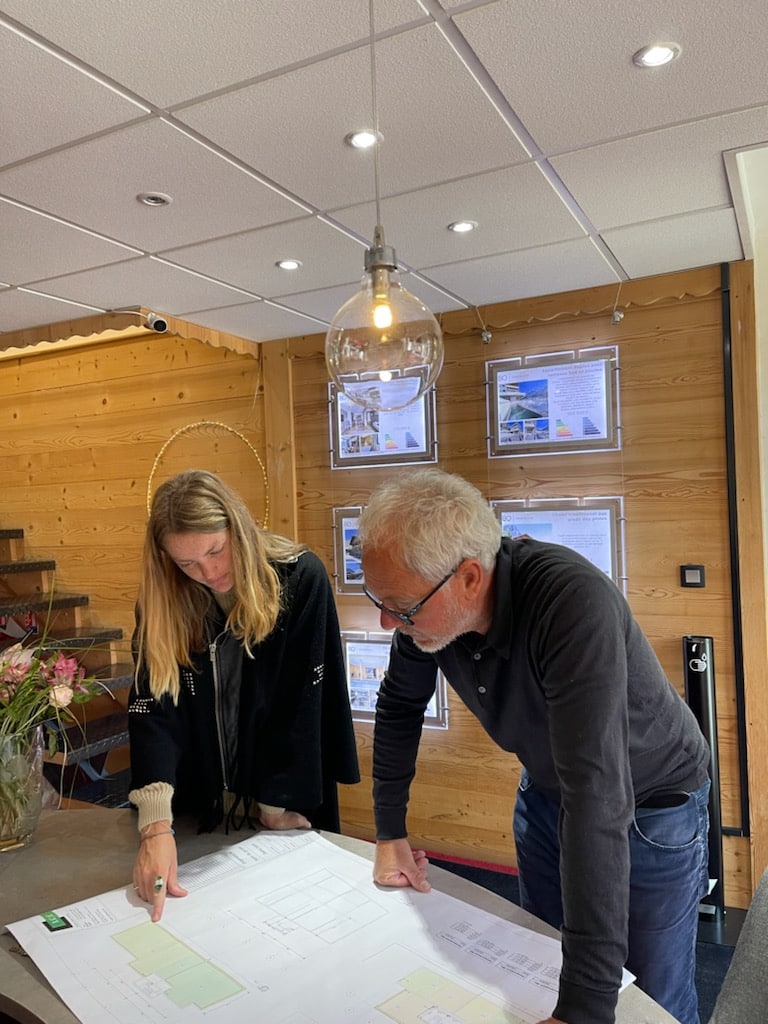 Need advise?
Call on our experts.
Click here to access our contact form.
We will answer you as soon as possible.